South Africa
South African Red Wines
South African Red Wines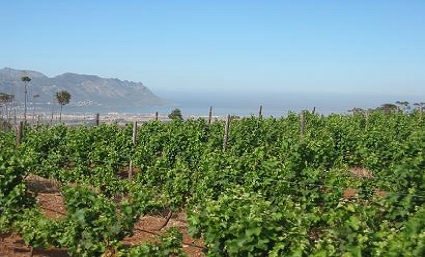 The region of Stellenbosch continues to dominate our selection of red wines from South Africa. Rustenberg are in fine form with the John X Merriman Bordeaux blend offer great value with Peter Barlow perhaps the finest of all cape Cabernets. The long established Delheim Estate is an excellent source of Shiraz with the cuvee "Vera Cruz" rated very highly. The Steytler family at the Kaapzicht Estate produce award winning Pinotage, but the "Bin 3" blend is tremendous wine. On the coast at Walker Bay Bouchard Finlayson create the sublime Gaplin Peak Pinot Noir with Paul Boutinot producing wine of tremendous appeal from the Coastal Regions under the Paarl Heights and False Bay labels.
Displaying 1-10 of 15 results.
The fruit for Cape Heights Merlot is sourced from vineyards on the border of Swartland and Wellington. Big, deep and rich, this is a real winter warmer.

A stunning value, delicious old vine from selected sites over the Western Cape. Soft and spicy fruit on the nose and palate.

Now made by Werner Englebrecht at the Waterkloof Estate. This is a 30 year old vine Pinotage from Paarl. A thoroughly enjoyable, chuncky Pinotage thar sings South Africa.

Bright, expressive, and gently savoury on the nose. In spite of its blushing hue, there is masses of deep flavour here including hoisin sauce, fresh cherries, star anise and plum. Great served slightly chilled.

Smooth, supple, and easy drinking, this is fantastic-value Merlot from an excellent producer.

A smooth but spicy expression of varietal Mourvedre, fantastically food-friendly and definitely moreish!

A blend of 50% Cabernet Sauvignon, 30% Merlot with 13% Cabernet Franc, 5% Petit Verdot and 2% Malbec with 18 months spent in oak. This classic Stellenbosch blend from Vergelegen Estate is drinking beautifully now.

100% Pinotage with twelve months in French oak. Filled with delicious plum, port and prune flavours. Delicious and modern.

Excellent value! 100% Shiraz with 14 months in mainly French oak. Plum and prune of nose and palate with spice and soft tannin.

Mineral, fine and uplifting with bright acidity and fine tannins that lift the ripe Syrah fruit to a freshness and vitality seldom found in Swartland. The mean, slatey soils give further minerality to the palate which finishes long, broad and bright.