Red Rhone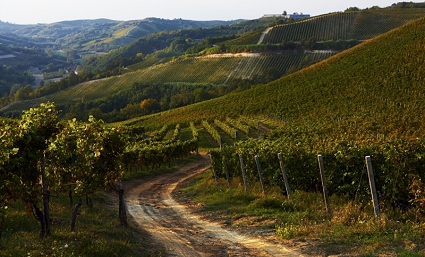 The vineyards and the wines of the Rhone valley are naturally divided by grape variety and geography. The Northern Rhone with its terraced cliffs of granite, is home to Syrah, where it produces its finest wines. Famous appellations and producers tumble down the valley, Hermitage from Bernard Faurie, Crozes Hermitage from Fayolle Fils & Fille and Cote Rotie from Stephane Montez. The Southen Rhone broadens, as do the grape varieties where Grenache is joined with Mourvedre, Syrah and Cinsault. From our list; Chateauneuf-du-Pape from Chateau Fortia and Domaine du Vieux Telegraph, Cotes du Rhone from Domaine de l'Espigouette, Gigondas from Domaine Burle, Vacqueyras from Domaine Couroulu, Luberon by Chapoutier, and tremendous-value Cairanne from Boutinot Rhone.
Displaying 1-10 of 24 results.
Rhone
(1 x 75cl)
£10.75
2015

A juicy, ripe blend of Grenache, Syrah, Carignan and Mourvedre. Red fruits, spice and soft tannins abound.

Rhone
(1 x 75cl)
£25.00
2013

Based in the village of Chavanay, Phillipe and Lionel Faury produce excellent wine. La Gloriette comes from 35yr old vines of 100% Syrah with a small amount of wood ageing. A deep, spicy nose with a textured, succulent palate.

Rhone
(1 x 75cl)
£18.25
2014

Domaine Le Couroulu has some of the bet terroir in the appellation. 65% Grenache, 20% Syrah and 15% Mourvedre. It has a deep gamey nose with a full palette of dense rustic fruit.

Rhone
(1 x 75cl)
£15.25
2015

Andre Romero has been described as the superstar of Rasteau by Robert Parker. A classic blend of Syrah, Grenache and Mourvedre it has a deep, rich, porgy nose with a dense, weighty palate of dark, gamey fruit.

Rhone
(1 x 75cl)
£15.75
2016

The domaine of Roger Sabon is as highly rated as any in the Rhone. Sourced from hillside vineyards around the village of Roquemaure it is a blend of Grenache, Syrah, Mouvedre and Carignan. A scented, spicy red fruit nose with a palate of rich fruit with balance and texture.

Rhone
(1 x 75cl)
£25.00
2013

We have long admired the wines of Chabonniere, a rich and succulent style! A blend of Grenache, Syrah and Mourvedre with rich, dense fruit, spice and weight.

Rhone
(1 x 75cl)
£11.25
2015

From a top property, a blend of Syrah, Grenache and Mourvedre in a stunning vintage. Earthy, rustic old fashioned Rhone with a porty, ripe fruit and wild herb character.

Rhone
(1 x 75cl)
£28.00
2011

The Bruniers are one of the foremost names in the Rhone and they purchased Les Pallieres in 1998. A Blend of 90% Grenache, 5% Mouvedre and 5% Clairette from high terraces. Stunning, dense, spicy, powerful Rhone.

Rhone
(1 x 75cl)
£9.99
2014

Winemaker Eric Monin is an expert of the Rhone. This blend of Grenache and Syrah with oak aging is delicious! Rich, opulent fruit, black pepper and vanilla.

Rhone
(1 x 75cl)
£30.00
2012

An excellent chateau in an excellent vintage, makes for an excellent wine. Deep, dark, gamey nose with superb, deep, cakey palate of ripe fruit and texture.