Australia
Australian Red Wines
Australian Red Wines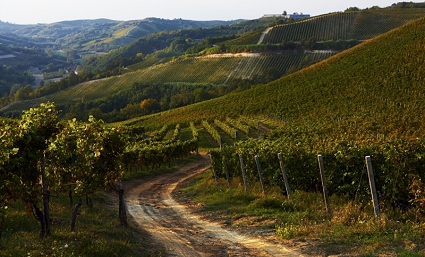 The choice of red wines from Australia has never been greater. Quality and value are high and the concept of regionality and even terroir is very much the order of the day. We taste carefully to offer established names and new players. From Western Australia delicious cool Cabernets come from Plantagenet, Cullen and Suckfizzle as well as great Pinot Noir from Fonty's Pool. South Australia has a multitude of regions and growers. From Clare Valley Grosett and Killakanoon produce fine wine, whilst in the Barossa John Duval and Charles Melton have few rivals. We find Wynns and Hollick in Coonawarra and Cascabel in the Mclaren Valley experiment with great effect. In Victoria Taltarni and Trentham produce sumptuous Heathcote Shiraz, with Tallarook using Rhone varietals in the Goulburn Valley and the historic Balgownie Estate in Bendigo making great Shiraz and Cabernet. Our offer extends to NSW wonderful wines from Clonakilla and Keith Tulloch.
Displaying 1-10 of 14 results.
Bright and lifted shiraz with aromas of summer fruit pudding, mulberry and black pepper. The palate offers notes of vanilla and chocolate, combining elegance and length on the finish.

A deep, dark and intense Shiraz from Barrossa. Concenrated blackcurrent fruit, spice and a firm structure.

A deep saturated black red colour with a vibrant purple hue. Aromas of spice, tobacco and dark berry fruits leap out of the glass, while the use of predominantly older oak has given the palate an elegance and refinement that is not usually found in young Durif. Blackberry and plum fruit flavours are also a strong influence on the palate, offering an impressive intensity and a full bodied finish.

The 2014 Xanadu Cabernet Sauvignon exhibits vibrant, characteristic aromas of cassis, mulberries, and black plums entwined with hints of cinnamon, nori, and potpourri.

A thoroughly enjoyable blend of Shiraz, Grenahce and Mourvedre with a dense, strawberry nose and a fresh, spicy palate of cherry fruit. Very polished.

This award-winning Cabernet Sauvignon, shows an intense, ripe berry bouquet with hints of fresh tobacco and sweet pepper. This wine is beautifully complemented by elegant French oak notes and crushed blackberry flavours.

The aromas are powerful and complex encapsulating a wealth of ripe black cherries, blackberries with hints of white pepper and spice. The rich and harmonious palate delivers soft flavours of blackberry and chocolate notes, underpinned by fine French oak and defined by exotic spicy tannins.

A top quality Cabernet from Margaret River with deep, consentrated blackcurrent and plum flavours with gentle hints of tobacco.

Inspired by the classic bistro wines of the Cotes du Rhone, this outstanding-quality Grenache/Mataro/Shiraz blend undergoes no oak-ageing in order to preserve its youthful aroma and fresh fruit characteristics (hence the name Cuvee Juveniles).

Mouvedre works well in Australia and this is delicious. Lush bramble fruit with savoury, gamey notes.