Australia
Australian Red Wines
Australian Red Wines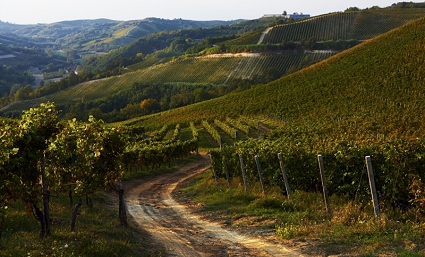 The choice of red wines from Australia has never been greater. Quality and value are high and the concept of regionality and even terroir is very much the order of the day. We taste carefully to offer established names and new players. From Western Australia delicious cool Cabernets come from Plantagenet, Cullen and Suckfizzle as well as great Pinot Noir from Fonty's Pool. South Australia has a multitude of regions and growers. From Clare Valley Grosett and Killakanoon produce fine wine, whilst in the Barossa John Duval and Charles Melton have few rivals. We find Wynns and Hollick in Coonawarra and Cascabel in the Mclaren Valley experiment with great effect. In Victoria Taltarni and Trentham produce sumptuous Heathcote Shiraz, with Tallarook using Rhone varietals in the Goulburn Valley and the historic Balgownie Estate in Bendigo making great Shiraz and Cabernet. Our offer extends to NSW wonderful wines from Clonakilla and Keith Tulloch.
Displaying 1-9 of 9 results.
Victoria
(1 x 75cl)
£6.99
2014

Really superb value! Sourced from fruit high up in the Victorian Alps, it is an elegant and fresh blend with ripe plummy fruit and gentle oak.

Langhorne Creek
(1 x 75cl)
£7.99
2017

Soldiers Block Shiraz is exceptional value! Sourced from Heathcote, an area known for its high quality Shiraz, it is elegant and wellmade with spicy, mulberry and black pepper fruit.

Barossa Valley
(1 x 75cl)
£11.75
2015

A deep, dark and intense Shiraz from Barrossa. Concenrated blackcurrent fruit, spice and a firm structure.

South Australia
(1 x 75cl)
£13.50
2015

A thoroughly enjoyable blend of Shiraz, Grenahce and Mourvedre with a dense, strawberry nose and a fresh, spicy palate of cherry fruit. Very polished.

Margaret River
(1 x 75cl)
£18.50
2011

A top quality Cabernet from Margaret River with deep, consentrated blackcurrent and plum flavours with gentle hints of tobacco.

South Australia
(1 x 75cl)
£23.50
2014

Mouvedre works well in Australia and this is delicious. Lush bramble fruit with savoury, gamey notes. Try with a game bird.

South Australia
(1 x 75cl)
£33.00
2012

A famous, iconic and delicious wine. A blend of Shiraz, Grenache and Mourvedre. A perfumed bouquet with a rich, structured palate of dense, spicy, red fruits. Excellent.

South Australia
(1 x 75cl)
£36.50
2007

Stephen Pannell is one of Australias leading winemakers and he has great experience in Europe. After a year in Barolo he has produced this sublime Nebbiolo with deep, sweet mushroom fruit on nose and palate with structure. Superb wine

Western Australia
(1 x 75cl)
£68.00
2011

Diana Madeline is the very finest wine by Cullen and perhaps one of the best Bordeaux blends in Australia. Cabernet Sauvignon, Merlot, Cabernet Franc, Malbec and Petit Verdot with 19 months in oak. Rich, ripe, oak and with multiple layers of gorgeous fruit.