Australia
Australian Red Wines
Australian Red Wines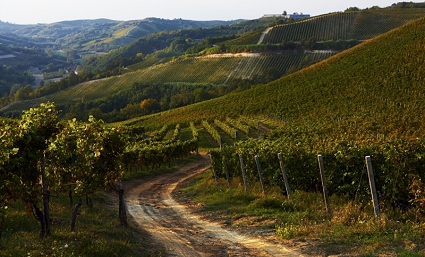 The choice of red wines from Australia has never been greater. Quality and value are high and the concept of regionality and even terroir is very much the order of the day. We taste carefully to offer established names and new players. From Western Australia delicious cool Cabernets come from Plantagenet, Cullen and Suckfizzle as well as great Pinot Noir from Fonty's Pool. South Australia has a multitude of regions and growers. From Clare Valley Grosett and Killakanoon produce fine wine, whilst in the Barossa John Duval and Charles Melton have few rivals. We find Wynns and Hollick in Coonawarra and Cascabel in the Mclaren Valley experiment with great effect. In Victoria Taltarni and Trentham produce sumptuous Heathcote Shiraz, with Tallarook using Rhone varietals in the Goulburn Valley and the historic Balgownie Estate in Bendigo making great Shiraz and Cabernet. Our offer extends to NSW wonderful wines from Clonakilla and Keith Tulloch.
Displaying 1-8 of 8 results.
Soldiers Block Shiraz is exceptional value! Sourced from Heathcote, an area known for its high quality Shiraz, it is elegant and wellmade with spicy, mulberry and black pepper fruit.

A thoroughly enjoyable blend of Shiraz, Grenahce and Mourvedre with a dense, strawberry nose and a fresh, spicy palate of cherry fruit. Very polished.

A top quality Cabernet from Margaret River with deep, consentrated blackcurrent and plum flavours with gentle hints of tobacco.

Inspired by the classic bistro wines of the Cotes du Rhone, this outstanding-quality Grenache/Mataro/Shiraz blend undergoes no oak-ageing in order to preserve its youthful aroma and fresh fruit characteristics (hence the name Cuvee Juveniles).

Mouvedre works well in Australia and this is delicious. Lush bramble fruit with savoury, gamey notes. Try with a game bird.

Torbreck Vintners specialise in Rhone Varietals, and this blend of Grenache, Mataro (Mourvedre) and Shiraz exemplifies their winemaking philosophy. Sourced from patches of withered, ancient vines over a century old, The Steading is a outstanding example of the quality that can be produced from historic cultivars.

Founded in 1994, Torbreck Vintners have forged a fantastic reputation for the quality of their wines. The Struie is a blend of Shiraz from 80 year-old vines in Barossa, and higher-altitude 40-year old Eden Valley vineyard fruit. The varying altitudes and ripening patterns from the two sites results in distinctive varietal characteristics, complexity and freshness.

Diana Madeline is the very finest wine by Cullen and perhaps one of the best Bordeaux blends in Australia. Cabernet Sauvignon, Merlot, Cabernet Franc, Malbec and Petit Verdot with 19 months in oak. Rich, ripe, oak and with multiple layers of gorgeous fruit.