Patrick Javillier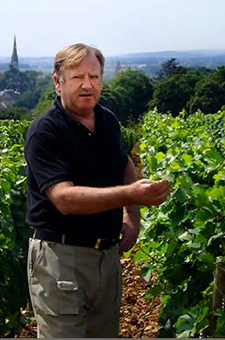 Patrick Javillier is a well renowned and respected producer located in Meursault. The Javillier family have owned vineyards for centuries and in 1945 Patricks Father, Raymond took on the management of the vineyards and continued to acquire more parcels in Meursault.

In 1973 Patrick obtained his Diplome National d'oenologie from the university of Burgundy in Dijon and vinified his first wine in 1974 and continued to take full responsibilty for each harvest. The domaine continued to grow during the 1980's by acquiring further parcels in Meursault, Puligny-Montrachet and Pommard and further more in the 1990's by obtaining parcels in the Premier Cru site Les Charmes and the legendary Corton-Charlemagne Grand Cru vinyard.

Each parcel from the various vineyards are vinified separately in order to preserve the unique characteristics of each site resulting in a portfolio of wines hat deeply express the terroirs that Burgundy is so renowned for.
Displaying 1-4 of 4 results.
Cote De Beaune
(1 x 75cl)
£24.00
2011

This cuvee comes from different parcels in the Bourgogne Blanc appellation situated in the territory of Meursault les Herbeux and les Vaux next to Volnay. The brown soils of les Herbeux and a part of les Vaux are on silt covering ancient alluvium or villafranchian.

Burgundy
(1 x 75cl)
£27.50
2011

Cuvee Oligocene is from the les Pellans vineyard which has brown limestone soils over villafranchian oligocene conglomerate deposits. The les Pellans vineyard is half classed in the Meursault appellation and the other half in the Bourgogne appellation despite the same soil in the entire vineyard. This is the only vineyard in Meursault having this character at this altitude in the Bourgogne appellation.

Burgundy
(1 x 75cl)
£45.00
2011

It is felt that the Clos Du Cromin vineyard produces wines with more finesse than than the usual flesher style of Meursault. This is thought to be due to the higher limestone content of the vineyard. Patrick Javillier has been producing top quality wine in Meursault for many years and this 2011 is a perfect example of the quality that is achievable.

Burgundy
(1 x 75cl)
£100.00
2008

A top quality Corton Charlemagne from the exceptional Patrick Javillier. Fabulous, exotic, oily fruits on the nose with a rich fruit and marzipan palate balanced by acidity. Stunning Wine.