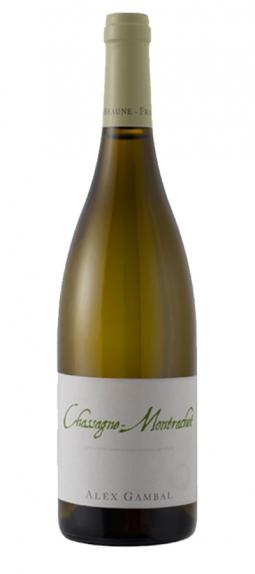 Chassagne-Montrachet, Domaine Alex Gambal
Region

Vintage:

2007

Producer:

Grapes:

Chardonnay
Wine Description:
Alex Gambal continues to create an excellent name for himself with fantastic wines. His Chassagne Montrachet is an outstanding example of the depth, weight and finesse that Burgundy is known for.
Tasting Note:
An excellent nose of citrus fruit and wood with a mouthfilling palate of creamy fruit and fat with depth and length.
Producer Description
Because of his passion for Burgundy, Alex Gambal left the world of real estate to explore this fascinating region with all its complexity. After attending the viticultural school for adults in Beaune, he created Maison Alex Gambal in 1997 with the goal to express character, terroir and purity of each wine.

Gambal's winemaking is practical and is based on Burgundy practices and tradition. His philosophy is that there are no great wines without great grapes; thus the focus is on the vineyard and the work necessary to harvest the ripest grapes possible. Each growing season is different and havesting is done only when the grapes are absolutely ready and use the grapes' indigenous yeasts.

Maison Alex Gambal now produces 60,000 bottles per year which can be found on tables in twenty countries.