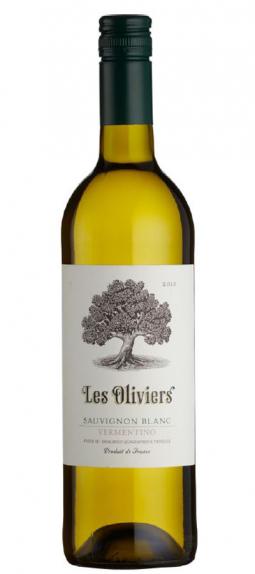 Les Oliviers Sauvignon Vermentino
Region

Vintage:

2017

Producer:

Grapes:

Sauvignon Blanc, Vermentino
Wine Description:
Les Oliviers Sauvignon Blanc Vermentino is made by Boutinot Landuedoc, it is made up of a blend of 80% Sauvignon Blanc and 20% Vermentino. The producers harvest the two grape variteties at different times of the year to ensure that they are perfect. Sauvignon grapes are harvested in late August and the Vermentino grape in mid September.
Producer Description
Boutinot started life in Greater Manchester in 1972 when Paul Boutinot begin to collect wines from France and bring back to Manchester to sell at his parents restaurant. Paul's reputation quickly begin to grow and it wasn't long before other restaurants were asking for him to sell them wine and the company was started in 1980 as a wine supplier.

Boutinot have furthered their reputation for great value wines by starting to produce wines themselves. They have partnered with Italian producer Adria Vini, have their own vineyard holdings and winery in France and vineyards in South Africa, and now a large percentage of Boutinot's portfolio is their own production.