Domaine du Petit Metris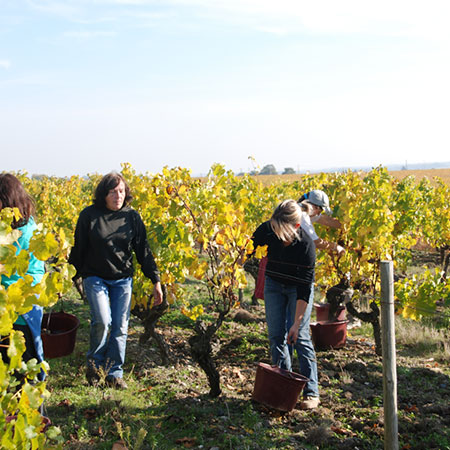 Domaine du Petit Métris is a sixth-generation winery in Saint-Aubin-de-Luigné near Angers. The domaine's oldest vineyard dates back to 1905 although the business has been producing wine since 1742 and acquired its first plot of land in 1830.

Today, the domaine produces wines from 30 hectares of vineyards across several appellations including Crémant de Loire, rosés and reds from Anjou and Anjou Villages, through to haute de gamme appellations Savennières, Coteaux du Layon and Quarts de Chaume. The vineyards comprise mainly Chenin Blanc, the remainder being Cabernet Franc, Grolleau, Gamay and Chardonnay.

Pascal and Hervé Renou are the current generation of owners. With Pascal mainly in the vineyards and Hervé in the cellar, the brothers have sustained the domaine's excellent reputation in France. Despite their modesty, Paul and Hervé are nonetheless gaining fame for their competence in the vineyard and the cellar and above all, the consistent quality of their wines.

Domaine du Petit Métris favours physical intervention in the vineyard over reliance on chemical applications; canopy management includes spring pruning and de-budding as well as leaf thinning and green harvesting. The domaine has accreditation from both Vignerons Indépendants and Terra Vitis.
Displaying 1-1 of 1 result.
A wonderful example of wild Chenin Blanc. Medium-bodied with classic honey and almond aromas, the palate has a rich, lush texture with clean flavours of green apples, pears and marzipan.