Chateau De Rhodes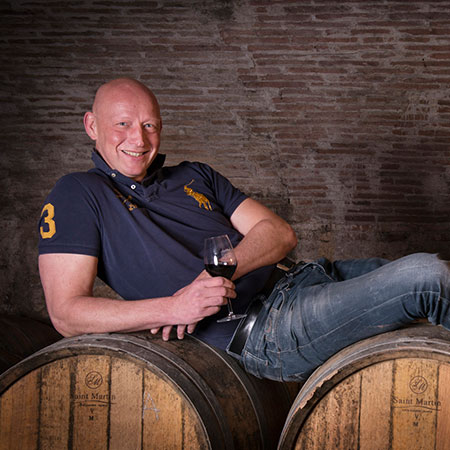 Château de Rhodes is in the village of Boissel, close to Gaillac in South West France. The vineyards of the south-west are some of France's most ancient and home to its most varied collection of indigenous grape varieties plus a host of talented, sometimes extreme, organic winemakers enthralled by the possibilities these unusual varieties present. Eric is not on the surface a hippy winemaker, he is an urbane ex-financier, played rugby for France! He bought this 20 hectare estate on some of the best terroir in Gaillac: the south-facing Coteaux on the right bank of the River Tarn. His commitment to organics is a choice for the benefit of his family and is, he believes, the most sustainable way to look after his land and produce authentic wines. He also heads up The BIOboys, a group of like-minded organic producers based in the south-west. Ecocert certified since the 2011 vintage so no chemical treatments or fertilisers, yields well below those permitted, traditional vinification in concrete cuves using only natural yeasts then 2 years' aging in cuve for the reds and minimal addition of sulphur dioxide.
Displaying 1-1 of 1 result.
An unusual blend of Duras, Syrah, Braucol, Merlot and Cabernet Franc from Gaillac in Southern France. Dark and savoury, intense and concentrated black fruit with a lovely, velvety texture. A wine that balances both power and density with style.