Agricole Vallone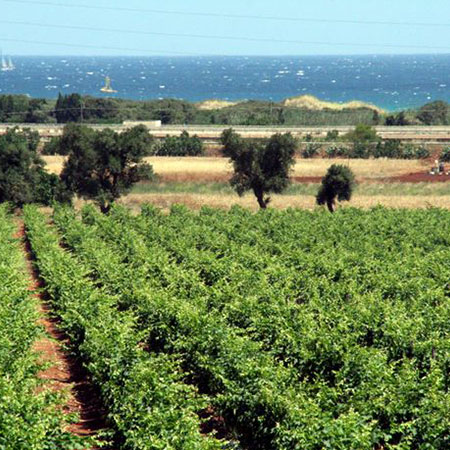 Founded in 1935, this well-established family winery is one of the original quality producers of the Salento peninsula. With 600 hectares over three estates, vineyards cover 170 hectares, whilst the rest are planted with a plethora of other agricultural crops, including some of the oldest olive groves in the country.
Sisters Vittoria and Maria Teresa, plus Francesco Vallone, own and run the estate - which was established by Vittoria and Maria Teresa's grandfather. They are supported by winemaker Dr Graziana Grassini, a consultant with a degree in oenology from the University of Pisa, who works with some of the most prestigious family-owned wineries in Italy.
The Vallone sisters produce wines consistently rated amongst the best in Puglia. Agricole Vallone has two different winemaking facilities, each with the most advanced, up-to-date equipment. The Flaminio estate, near Brindisi, houses the cellar where all the wines are vinified, while the Copertino cellar, in the province of Lecce, carries out the process of maturation in oak, both large 'botti' and small French oak barrels. Their Castelserranova estate lies up the coast from Brindisi.
A traditional company from sunny and vibrant southern Italy, the core of production is around indigenous varieties including: Negroamaro, Susumaniello and Primitivo (for black grapes) and Fiano and Falanghina (for white).
Displaying 1-1 of 1 result.
Agricole Vallone are a family producer and own 600ha over three Estate of the Salento Peninsula. 90% Negroamaro and 10% Malvasia Nera, hand harvested, 8 months in Slovak oak. Bramblem figm animal and syrah. Real wine from Southern Italy.