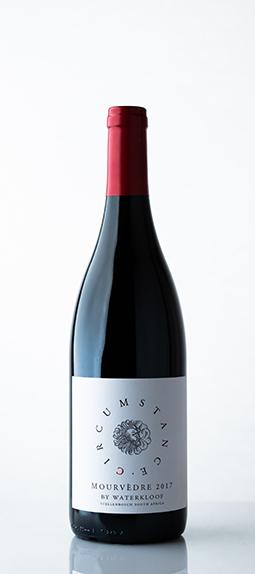 Circumstance Mourvedre
Region

Vintage:

2017
Wine Description:
A complex wine that keeps you going back to my glass with a fusion of savoury and sage notes and supple raspberry and dark fruit.
Tasting Note:
A typically elegant wine. F eatures Raspberry, dark fruit and herbal notes.

Download full product details
Food Suggestion:
This wine goes well with a variety of dishes but should show well with wild boar or grilled Lamb.