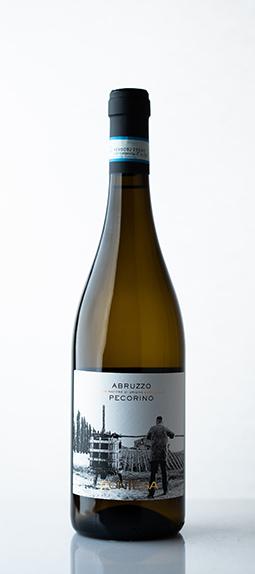 Percorino, Contesa
Wine Description:
Pecorino is a delicious, historic variety found in the Marche. It has a nose of peach and hazlenutwith a broad, ripe palate of peach and nuts with balanced acidity.
Producer Description
Contesa consists of a 30 hectare estate in Collecorvino; an area in the hills of Pescara, home to some of the best vineyards in Abruzzo. Owned by Rocco Pasetti with his son Franco working as the winemaker producing wines predominantly from Montepulciano and Pecorino grapes.

Contesa, meaning quarrel in Italian was started by Rocco's Grandfather after a land dispute with a neighbour involving a large oak tree and some pigs. Take a look at their website if you want some clarification!