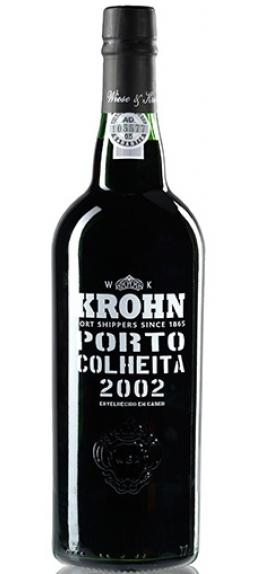 Krohn Colheita 2002 Port
Region

Douro, Portugal

Vintage:

2002

Producer:
Wine Description:
From the exellent family run house of Wiese & Krohn. A delicious Colheita or single vintage tawny port from the excellent 2002 vintage. This young Colheita offers a wonderful balance between the colour and richness of LBV ports and the spicy, dried fruit and nuts of thier tawny counterparts.
Producer Description
Wiese and Krohn were founded in 1865 by two Norwegians named Theodor Wiese & Dankert Krohn. The Krohn estate, Quinta do Retiro Novo is based in the Rio Torto Valley.