Fine Wine List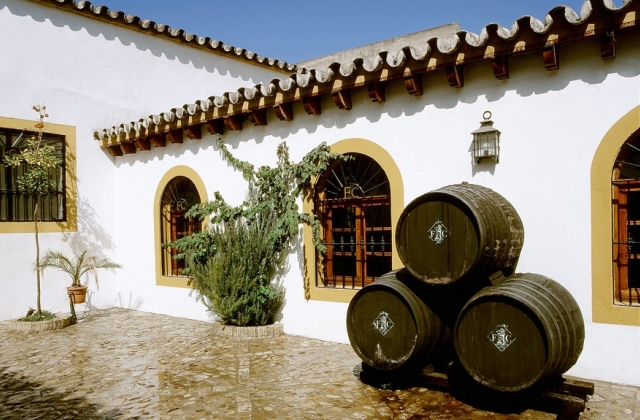 We have hand-selected some of the finest wines from around the world, from the award-winning Sherries of Bodegas Rey Fernando De Castilla through to Grand Cru Chablis.
Displaying 1-12 of 12 results.
100% mature Pinot Noir from the highly regarded Grand Cru single vineyard Charmes-Chambertin located in Gevrey-Chambertin. Vallet-Freres have been producing exceptional red and white Burgundy wines for over 15o years.

The best PX we have ever tried! Sherry from a single Solera with an age of 30 years. Bottled unfined or filtered. Sweet and full but balanced with flavours of coffee, prune and chocolate.

A top quality Corton Charlemagne from the exceptional Patrick Javillier. Fabulous, exotic, oily fruits on the nose with a rich fruit and marzipan palate balanced by acidity. Stunning Wine.

A rare breed aged Fino with only 1000 bottles made annually. Broad and full yet fresh with a deep, yeasty, nutty palate, fresh acidity and balanced alcohol.

Outstanding sherry! Delicate aromas of fruit and dried orange peel leading to a powerful, intense palate. 20 years old but still fresha nd aromatic.

A very rare breed! From one of the very finest Bodegas, an antique sherry with the nutty nuances of Amontillado and the rich fruity qualities of Oloroso.

Fernando de Castilla are the top Bodega and this is a delicious, mature Oloroso with rich, oaky, fruit, smokey flavours. Try with nuts or strong cheese.

Sourced from the 11ha flagship Martinenga vineyard, 100% Nebbiolo, 6 months in barrique, 12 months in Slovanian oak. An aromatic, red fruit and spice nose with a multi layered palate of savoury wood and fruit.

Chateau Langoa-Barton is a superb Third Cru Chateau from Saint-Julien. From the 2011 vintage, underated as it was over-shadowed by the two previous vintages it offers great value. A blend of Cabernet Sauvignon and Merlot, this wine is starting to drink but will improve over many more years.

A classic Meursault full of rich fruit with and creamy, nutty palate and almonds and dried apricots with an elegant, buttery palate.

A truly stunning wine from an up and coming winery located in one of Italys national parks. Working in harmony with the natural balance of the park, they are not permitted to bring in any outside plant material. With minimal intervention and filtration, this wine is rich and full, with steely minerality and deep, spicy fruit. Italian white at its best.

Intense aromas of bramble fruit mixed with liquorice spice and subtle notes of vanilla. Dense and voluminous with an elegant and delicate texture. Concentrated, very pure fruit. Well-integrated oak note and a generous finish.